The ceremony commences with the bride and groom exchanging their vows.  Finally, the rings are given. "I now pronounce you husband and wife." A kiss seals the marriage.  Such a priceless moment needs to be captured forever–and in a beautiful way.  We offer wedding videography which captures your special day and gives it the attention and quality that it deserves. Your day happens only once.   Get it captured unforgettably the first and only time.
But why a video?  Why such emphasis on wedding videography?
In a nutshell: it's a time capsule. Pictures freeze time, but a video lets you relive the moments as if they are happening again. Not to mention so much happens on your day we'll be sure to get it.
How did the other half of your wedding party spend their time before the wedding? You're both probably wondering the same thing. You may also be wondering how your guests reacted to your event. Wedding videography captures all of these moments and more.
We're a husband and wife wedding videography team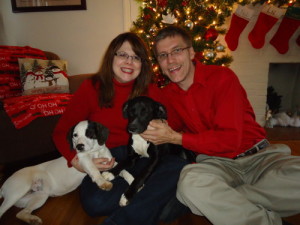 That means you get a male videographer to get footage of the men while a female videographer gets the women.   We even have more staff available if needed.  Plus, by shooting with more than one camera we are able to capture the shots listed below and more, allowing your finished video to cut back and forth between multiple angles.  This gives your event a movie-style look!
We give your special event the same attention. Check our wedding videography and extra wedding services listed below.
(540) 819-6917 or text
Weddings
*Taped-Only:
**Taped and Edited:
We use high-quality Sony HD video cameras, and a couple of them set to 4K, to capture the best possible video for each of the above.
*Limited to 50 minute, one way driving time distance from our office. You get three DVDs. That way you can give one to each side of your families and have one for both of you to enjoy for yourselves. Limited to approximately 30 minute wedding in length. If longer additional fee may apply.
**Limited to approximately 30 minute wedding in length. If longer additional fee may apply.
Weddings and Receptions
Basic Package: $975.00
This wedding videography package includes:
—Ceremony shot documentary style, whereby you get the entirety of your wedding.  It will be shown in chronological order and edited to make it movie-style with the use of five HD Sony cameras, with two set to 4K. We will capture your wedding for up to approximately 30 minutes in length. If service is longer additional fee will apply. Shots we get include:
Exterior of the church or location of the wedding
Seating of the main family members
Groom's party as they enter when ceremony begins
Bridal party coming down the aisle
Bride's appearance
Groom's reaction to seeing bride
Whoever sings or gives a reading
The couple as they light the unity candle/pour the sand/tie the knot–however they show their unity
Close up on the rings as they are exchanged
The kiss
The newly married couple as they leave
The wedding party exiting
—Reception shot with at least four Sony HD cameras. Shots we get include:
Introduction of members of the wedding party
Announcement of bride and groom
Bride and Groom's first dance and their dances with their parents
Cutting the cake and any toasts given
Throwing the garter and tossing the bouquet
Greetings to the couple from friends and family
A few dance sequences
Any surprising moments, such as the bride's father joining the bridesmaids on the dance floor in a synchronous dance (we've seen this happen! Check it out here!)
—Ceremony and reception edited
—Music video. Included are shots of the photo-taking session following your wedding and editing those them down to licensed music we acquire through soundstripe.com, an awesome company! The music video usually ends up being approximately 2 to 3 1/2 min. in length.  We'll stay for up to 5 hours for coverage of all events, starting the clock at the time of the wedding. If we're desired to be there longer additional fee will be required.
Deluxe Package: 

$1,250.00

Includes all coverage as listed in the basic package as well as:
We'll be there an hour and a half before the wedding to capture footage of the wedding parties getting ready, including the groom and bride's preparation.  Similar to the music video this footage will be edited down with a musical soundtrack underneath it all to depict the emotion of each moment during that time.  This video usually ends up being just under ten minutes.
 Additional fee may apply for travel costs if either one or both sides of the wedding parties are getting ready at locations other than the wedding site.
If we're desired to be there earlier for the pre-ceremony videography footage then it'll be an additional $100.00 per each hour.
We'll stay until the end of the reception or up to 6 hours for coverage of all events, whichever comes first, starting the clock at the time of the wedding. If we're desired to be there longer additional fee will be required.
Additional Services
We can also do the First Look if you're having one…
What is a First Look you ask?  It is a moment set up and staged before the wedding for the bride and groom to see each other.  They do this in a place away from the ceremony site where family and friends gather around to share their special moment.  The groom looks away while the bride approaches him.  She taps his shoulder and then he turns to see his bride for the first time in her full glory.  We shoot these moments with at least three cameras and place a personal digital Tascam audio recorder on the groom for great sound.  Ask us how we can help you in capturing this special moment.
What about capturing the rehearsal or rehearsal dinner?
The rehearsal dinner can be something worth capturing as well.  If you would like us to record this we can do that, too.  Ask us for details.
 
What's included with the wedding videography packages?
Depending upon ceremony location, we try to attend your rehearsal so that we know exactly what is going to happen on your wedding day.
For weddings we use tiny Tascam digital audio recorders and microphones, with one on the pastor and the other on the groom, for great sound recording.  They are very convenient and won't be seen by the audience.  In the video you will hear everyone at the altar as if you are standing next to them!  Other people will be speaking too?  We have those mics available!
Editing with meticulous attention to detail.
Free travel expenses within a 50 mile radius of our office in Roanoke, Virginia.
Completed wedding DVD within 10 to 12 weeks for the basic package and 12 to 14 weeks for the deluxe.
Five copies of your beautifully finished wedding and reception DVD with chapter stops, menus and music.  You can jump right to your favorite parts of your event or watch your special day unfold from beginning to end.  Want your special day on blu ray?  We'll be offering that format in 2018.
Conditions regarding the wedding videography packages
We require a retainer of half down on your package at time of signing the contract.
Retainer fee is half of the selected package price.
We ask that you get permission from pastors, etc. to allow us to place our cameras where needed.
We arrive at least 45 minutes before your ceremony so we can get properly set up and roll the cameras right on time!
Questions we know you have…
Question: Who will record our event?
Answer:  We are a husband and wife team and so we'll both be there. If one of us isn't able to make it we'll be sure to have one of our back-up people step in who's just as skilled with a camera.
Question: Why not just let a friend or relative shoot our wedding?
Answer:  You can do that, but we have the professional video and sound equipment and expertise to capture your day the right way. With your day only happening once there's no chance to go back and correct mistakes or oversights. After the event has been recorded, the real work begins in post-production. Hour upon hour is spent crafting a professional wedding video. Hiring us allows your friend or family member to enjoy the festivities at your wedding, instead of being stuck behind the camera.
Question: How professional is your video equipment?
Answer:  We use very high quality Sony HD video cameras, as well as 4K, all with low light capability, tripods and Tascam digital audio recorders.  For weddings we use five cameras and a digital audio recorder as back-up in case any of our digital audio recorders fails.  For receptions we use at least four cameras.  You have one chance to have your wedding and reception captured beautifully and professionally.
Question: Do you have a drone for aerial shots?
Answer: Not yet, but we plan to get one in 2018.  We'll be sure to let you know here when we do.
Question: What will I get if you only shoot my wedding without editing the footage?
Answer:  The DVD you will receive will feature two buttons on the menu: one which has all the footage featuring the groom and the other which features the bride.
Question: You offer DVD delivery, but what about Blu ray, USB or other methods?
Answer:  We are about to offer these methods in 2018.  We will let you know here when we do.
Question: When should I schedule your services?
Answer: As soon as possible. To increase the chances of booking us on a particular day contact us as soon as possible. Waiting until the last minute may mean settling for videography some other way that may not be nearly as good.
Question: Do I need to worry about you already being booked for my day?
Answer: Not at all.  We have another crew ready to go!
Question: How visible are you during the ceremony?
Answer:  As little as possible. We dress in outfits which will help us to blend in better. Prior to the start of the wedding our cameras are mounted on tripods and we stay right in place throughout the entire ceremony until the bride and groom have exited.
Question: Will the bride and groom and wedding party have to pose for your shots?
Answer: Not at all! We remain unobtrusive as possible and capture the great moments as they happen, being very respectful of everyone else.
Question: Will everyone at my wedding be on the video?
Answer: We use some wide shots throughout the wedding and reception to capture the overall event. We also shoot close-up greetings from people at the event.  We ask permission from people, but some people express they don't want to be on camera.  We respect their wishes.

Question: How long do you stay?
Answer: This is dependent on the package you select. We start our clock at the beginning of your wedding for all packages except deluxe.  For that one, our clock starts an hour and a half before your wedding, during which time we are capturing getting ready footage.  However, we do arrive early to get ready for any wedding.

Question: How far have you traveled?
Answer: We've traveled over an hour's driving distance from our office to do weddings. If we are requested to travel beyond the free 50 mile distance from our office all we charge for is the extra gasoline.  We have the right to deem how far we are willing to travel.
Ready to book us?  Then contact us here.  We hope to work with you soon!